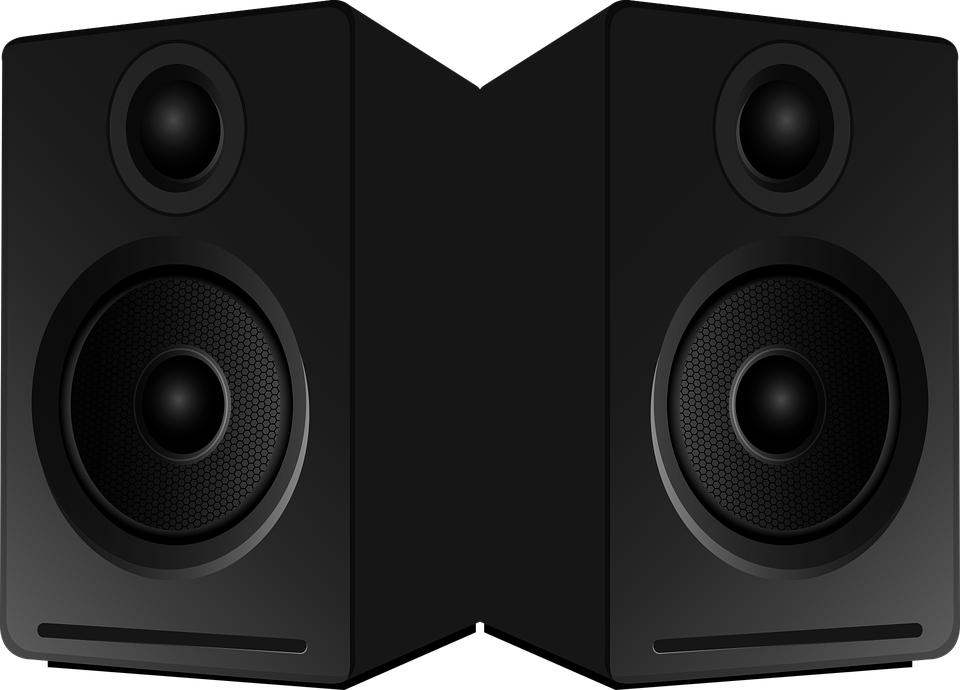 As an Amazon Associate we earn from qualifying purchases.
As audio equipment is getting advanced with technology, there are higher demands for better sound production. Consumers want to listen to the music they love in the best quality possible. Today, the production of professional music calls for state-of-the-art tools and that includes a studio monitor, which is one of the main devices needed to effectively get the job done.
All audiophiles and home audio enthusiasts understand that the usual pair of desktop speakers might not be cut out for delivering professional results but where do you even begin to find the best studio monitor for yourself?
These devices don't come cheap and therefore you need to be careful before settling for one. Here are some important factors that you need to take into consideration in order to choose the most suitable studio monitor for yourself:
Things to Consider When Buying a Studio Monitor
While the recording industry grew up using passive studio monitors, these days there is a wide range of active studio monitor varieties available to choose from. Although none of them is entirely superior to the other, it is essential to know and understand the difference between the two.
Passive systems are modular and require the speakers to be compatible with the amplifier and crossover. In the case of active monitors, all these specifications are built-in. This allows you to have the benefit of not dealing with any extra rack gear. You simply know that the speakers are specifically matched to the internal amplifier and thus your monitor will provide the best sonic outcome. Active studio monitoring system trumps the passive monitors in terms of both convenience and performance.
Speaker Power
This won't come as a surprise to you that the higher the power you have in your studio monitor, the better its performance will be. This doesn't affect the volume of the sound produced but it helps in delivering a greater dynamic range in the music you are mixing.
The higher the wattage is, the greater the dynamic range will be. This provides you more room to mix your songs. However, with a powerful monitoring system, it is important to know that louder doesn't always mean better. Driving your speakers to full capacity may lead you to experience distorted and clipped elements and loss of delicate elements from the track. In result, your final mix will sound bass-heavy or top-heavy.
Room Correction and EQ
Usually, all studio monitors come with room controls. These controls help you tune your monitoring system according to the acoustics of a room. Automated digital processors are great in achieving the optimum sound from a specific environment. With room correction controls, there are two important things to know.
First is that the adjustment controls will only make your studio monitors sound great if your studio space has good acoustics. Second is that if your room has bad acoustics and an echo, it will always have bad acoustics. Studio monitors are not miracle-working tools and there is nothing much you can do about the quality of the sound unless you acoustically treat your studio space.
Size and Sound
Select the size of your studio monitor that is appropriate for the size of your studio space. If you're mixing in a confined room, smaller monitors will get you much more accurate results.
Remember, the main purpose of studio monitors isn't to provide you with 'good' sound, it is to provide as much accuracy and precision as possible. The ideal monitoring system should be able to reveal every little detail in your mix, whether it is good or bad. It should also portray an accurate balance across the complete range of frequency. In the end, the acoustics in your room plays a huge role in the sound you'll hear from your studio monitor, therefore carrying out some basic absorbent acoustic treatment is highly recommended for the best results.
Now that you know all about buying a studio monitor that can fulfill your needs, it's time to look for the best one that fits your budget. After conducting extensive researches and making the needful comparisons, we've come up with a list to assist you with the decision. Here is a list of our picks for the best studio monitors under $500:
Yamaha HS5 Active Monitors
Yamaha HS5 Active Monitors come with high-performance drivers and mounting systems. The enclosure is ideally designed to neglect any undesired noise and resonances that can negatively influence the sound. These monitors feature two extraordinary response controls with such settings that allow them to adapt to the surface acoustics of rooms of various sizes and shapes.
Key Features of Yamaha HS5 Active Monitors
High-performance drivers and mounting system
Large magnets in an advanced magnetic circuit design
Dedicated power amps perfectly matched to the woofer and tweeter
Room control and high trim response
Noise-reduction technology
XLR and TRS phone jack inputs
2-way bi-amp powered
Specifications of Yamaha HS5 Active Monitors
Brand Name: Yamaha
Item Weight: 52.1 pounds
Shipping Weight: 54.8 pounds
Product Dimensions: 22 X 16 X 30 inches
Item Model Number: HS5 13404
Pros of Yamaha HS5 Active Monitors
Kills unwanted resonances that can influence the output
Response controls give you optimum response in any room
Overall clear sound
Flexible control of high-frequency response
Phone jack inputs accept balanced or unbalanced signals
Cons of Yamaha HS5 Active Monitors
Stands aren't very durable
Mackie XR824 Professional Studio Monitor
Mackie XR824 Professional Studio Monitor made the cut in our list and that too for good reasons. Its logarithmic waveguide provides acoustic alignment and the ELP Bass Reflex System is engineered to give you the amazing benefit of zero turbulence. Moreover, the Kevlar woofer offers fast transient recovery for incredibly accurate bass response.
Key Features of Mackie XR824 Professional Studio Monitor
Logarithmic waveguide
ELP Bass Reflex System
1″ Black anodized aluminum tweeter
8″ Kevlar woofer
Custom internal bracing
160W bi-amplified Class-D amplification
Frequency response: 36 Hz – 22 kHz
Adjustable acoustic space filters
Auto turn off / on
Included acoustic isolation pad
Specifications of Mackie XR824 Professional Studio Monitor
Brand Name: Mackie
Item Weight: 22.2 pounds
Shipping Weight: 22.6 pounds
Product Dimensions: 14.4 X 13.3 X 19.4 inches
Item Model Number: XR824
Pros of Mackie XR824 Professional Studio Monitor
Acoustic alignment and balanced sound across the entire frequency spectrum
Minimum turbulence
Increased output capability
Extended low-frequency response
Accurate bass response
Acoustic space filters provide sonic optimization
Cons of Mackie XR824 Professional Studio Monitor
Mackie HR624mkii Studio Monitor
Mackie HR624mkii Studio Monitor, with its smooth sound and design, turns your studio space into a complete sweet-zone. Its acoustic space control allows you to adjust low-frequency response and it also comes with additional features such as white LED power indicator instead of the typical flashy red one.
Key Features of Mackie HR624mkii Studio Monitor
High-resolution active studio reference monitor
Ultra-linear frequency response
6.7-inch high-precision, low-distortion LF transducer
1-inch titanium dome, ferrofluid-cooled tweeter
Optimized Waveguide
Twin FR Series amps 100W for LF / 40W for HF
Cast aluminum Zero Edge Baffle
Full internal damping
Passive radiator
Acoustic Space, LF roll-off, and HF controls
Balanced XLR, TRS, and unbalanced RCA inputs
Specifications of Mackie HR624mkii Studio Monitor
Brand Name: Mackie
Item Weight: 27 pounds
Shipping Weight: 26.2 pounds
Product Dimensions: 12.4 x 16.1 x 17.9 inches
Item Model Number: HR624mkii
Pros of Mackie HR624mkii Studio Monitor
Perfect for High-Definition audio, cinema and gaming systems
Wide, even sweet zone
Eliminates midrange artifacts
Provides tight, articulate bass extension down to 45Hz
Minimizes diffraction
Accurate mix translation
Cons of Mackie HR624mkii Studio Monitor
Rear passive radiator design makes this monitor unsuitable to be placed close to walls or corners
References
https://www.quora.com/What-are-the-best-studio-monitors
https://sound.stackexchange.com/questions/25894/which-reference-monitors-should-i-buy-for-my-home-studio/28354
Amazon and the Amazon logo are trademarks of Amazon.com, Inc, or its affiliates.