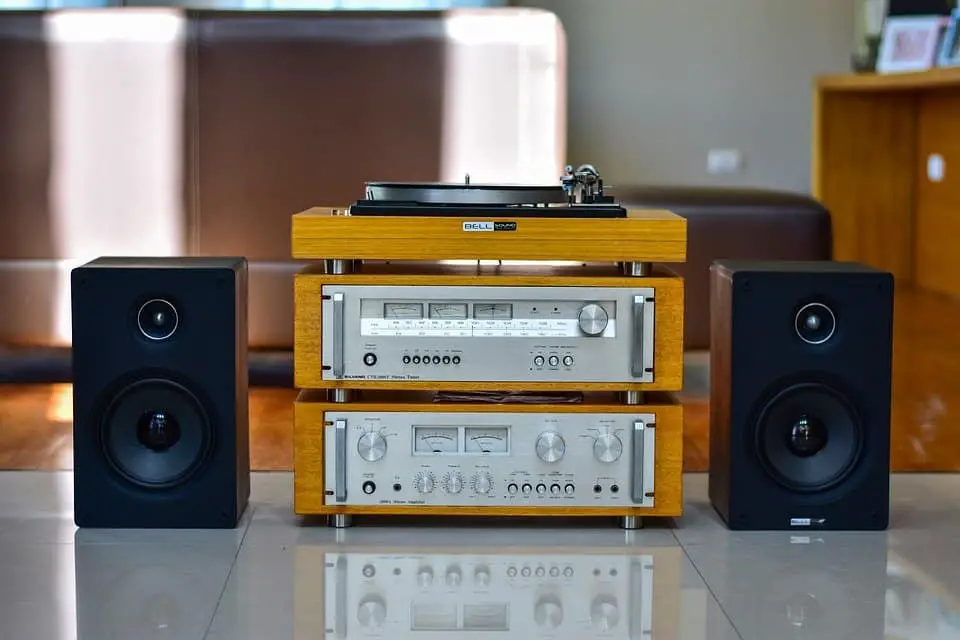 As an Amazon Associate we earn from qualifying purchases.
Do you love playing music? If you do, sooner or later you will work towards becoming a proper professional musician. A home studio is the first step you can take towards recording your music professionally. But creating a studio sounds like such an expensive undertaking, right? Would you even be able to afford it with a limited budget?
Yes! You can easily afford to create a home studio within a limited budget. The answer might have been 'No' once, but not anymore. Whatever you need for your home studio is now available in a huge variety, and for very affordable prices. The equipment most new home studio owners need includes a computer, a microphone, an audio interface, and studio monitors.
Studio monitors are essential for a music studio. Whether it's a huge commercial setup or a small home studio, monitors are a primary music-making tool. Without the clear and true sound emanating from your studio monitor, you will not be able to hear exactly what your music sounds like.
There are a few things you need to understand before choosing the right monitor. Things like active/passive monitors, power, frequency response range, and total harmonic dispersion. Along with these factors, size is also an important consideration.
2-Way Studio Monitor Configuration
Most studio monitors used for home studios are 2-way studio monitors. This means they have two separate units: a woofer and a tweeter. These units are called the drivers of a studio monitor. A woofer driver, the bigger one, is used to produce low and mid-range frequencies of sound.
A tweeter driver, the smaller one, is used for the production of high-frequency sounds. Another way of looking at it is that a tweeter takes care of treble, while the woofer works on bass and middle tones.
In most configurations, studio monitors combine both drivers in one casing. The woofers have a larger diameter, starting from about 2.5 inches all the way to 10 inches or more. Tweeters are usually much smaller, most ranging somewhere between 0.5 inches to 2 inches.
This is one of the reasons monitors are sold as a single unit as well as a pair. Most people prefer a pair to create a better sweet spot with the monitors.
A 3-way configuration adds a subwoofer that specifically takes care of the middle range frequencies.
Best 4 inches Studio Monitors
When we say 4 inches, we mean that the studio monitor's woofer driver has a 4 inch-diameter. It might seem small, but for a regular-sized home studio, it's usually enough. Plus it's relatively less power consuming. Also, choosing the best studio monitor is not the same as choosing the biggest one.
Not only are 4-inch studio monitors good enough to start recording professionally, but they are usually very affordable too. Here are our picks for five of the best 4-inch studio monitors available in the market.
1. Mackie Studio Monitor (CR4BT)
One of the most revered small studio monitors, Mackie CR4BT is our first pick. It is a beautifully styled pair, with its black body and green trimming, giving it a cool futuristic look. This little unit packs a punch (and high-grade equipment) similar to a bigger and professional studio monitor.
It has premium quality transducers and other high-grade components that enable it to produce crystal clear notes and sounds. Its design is user-friendly, with interchangeable monitors and a front-facing volume knob.
Another great feature is its Bluetooth connectivity. Which means you can easily connect it with your phone or laptop. Its easy use makes it a popular choice for home studio owners as well as people who prefer to use monitors as speakers.
Specifications and Features
Power: 50 watts
Tweeter: 0.75 inch Ferrofluid-cooled silk dome
Frequency range: 70 Hz to 20 kHz
Bluetooth connectivity and front side auxiliary port
Two signal input options: RCA (Unbalanced) or TRS (Bal/Unbal)
Great sound clarity thanks to smooth waveguide design
2. Edifier Powered Bookshelf Speakers (R1280T)
Another 4-inch beast, with its cool wooden exterior and reliable performance, the Edifier R1280T is our second favorite. Its two speaker units have the combined power output of 42 watts (21 watts each).
This monitor lays great emphasis on controlled output. You can control the output sound bass and treble using the conveniently placed control knobs on the side of the unit. There is also a remote control that lets you tweak the sound to your liking from a distance.
With its reliably true reproduction of sound, this monitor is loved by audiophiles with turntables as well. As a near-field monitor, this is a great choice for any home studio owner.
Specifications and Features
Power: 42 watts
Tweeter: 0.5 inch silk dome tweeters
Frequency Range: 75 Hz to 18 kHz
RCA input
Output sound adjustment (Volume, bass, treble)
Remote control
3. Behringer 16-Watt Personal Monitor System (MS16)
These low powered compact monitors are also a very good choice for home studios. The pair comes with separate 8-watt amplifying units for both monitors. Front-facing control knobs of volume, bass, and treble make for easy-to-access fine-tune control.
Multiple input options allow incoming sound from a wide array of sources. A built-in audio mixture allows for vocals or guitar solos to be heard with a variety of prerecorded tracks. It's also magnetically shielded to prevent even the smallest of interferences that come from nearby computers.
Specifications and Features
Power: 16 watts
Tweeter: 1.5 inches high resolution tweeters
Frequency Range: 80 Hz to 20 kHz
Multiple inputs: RCA, TRS and Microphone
Magnetically shielded
Comes with a three year warranty
4. KRK Rokit 4 G3 (RP4G3)
The KRK Rokit 4 G3 is another great choice for a small-sized studio monitor. These have enjoyed a great run as the go-to 4-inch monitor, before being succeeded by the newer line of KRK Rokit G4. But the Rokit 4 G3 is still a very reliable and affordable choice for studio monitors.
With its 4-inches glass-Aramid composite woofer, it produces crystal clear sound that lets you mix and record easily. Its soft-dome tweeter provides a great high-frequency range, up to 35 kHz. With these professional-grade numbers, it is a great small unit for home studios.
KRK is a well respected musical equipment producer and the Rokit 4 G3 lives up to its pedigree.
Specifications and Features
Power: 30 watts
Tweeter: 1-inch soft dome tweeter
Frequency Range: 51Hz – 35KHz
Multiple input connections (XLR, RCA and ¼" TRS)
Powerful class A/B amplifiers allow an amazing sound pressure level of 102 dB
Front-firing bass port allows flexible positioning for the monitors, by reducing the issue of boundary coupling
5. Tannoy Reveal 402
Closing the list is the Tannoy Reveal 402. With a highly efficient 4-inch woofer driver, this is a relatively powerful unit, with an output of 70 watts. The custom bi-amped design allows for a clear and strong output from a very compact monitor.
Unlike most monitors that cannot (ideally) be placed near walls, its fine-tuned front-firing bass port allows it to be placed close to walls without disrupting the sound quality. It also has a wide sweet spot which makes it very flexible to place.
Equalization tuning option allows better accommodation in all kinds of home studios. It also comes with an amazing warranty of 10 years.
Specifications and Features
Power: 70 watts
Tweeter: 0.75 inch soft dome, poke resistant tweeter
Frequency Range: 56 Hz to 48 kHz
Balanced XLR and unbalanced ¼" TRS input
Powerful output and base
Great choice to double as a speaker
Honorable Mentions
Some other four inch monitors deserve mentioning as well.
Edifier R1010BT 4″ Active Bluetooth Bookshelf Speakers
Hercules DJ Monitor 42
Alesis Elevate 4
Neumann KH 80
PreSonus Eris E4.5 (Didn't make the cut because of its 4.5 inch woofers – Great monitors to consider)
Conclusion
We hope you will find it easier to choose a good 4-inch monitor for your studio with this guide. Make sure you make your choice considering all the other variables as well. The quality of music you make and record depends heavily on the quality of your equipment.
Amazon and the Amazon logo are trademarks of Amazon.com, Inc, or its affiliates.