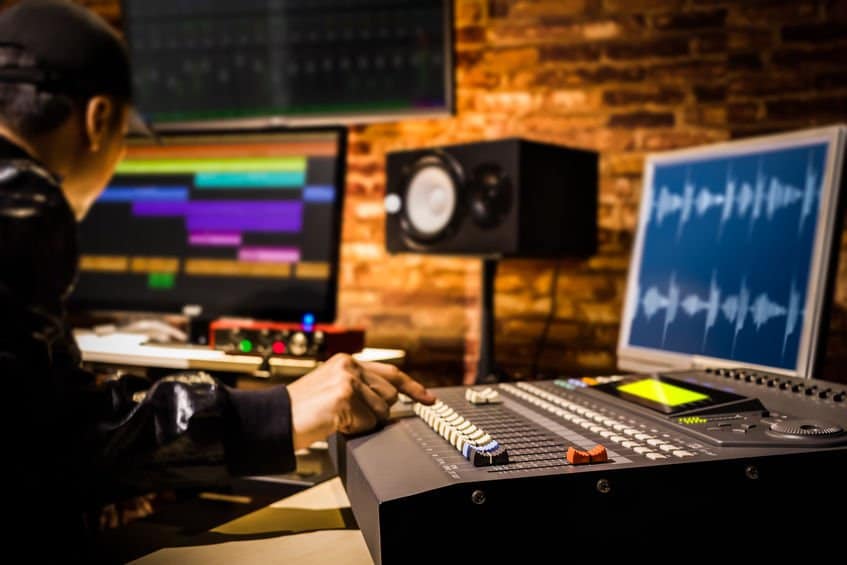 As an Amazon Associate we earn from qualifying purchases.
Making the transition from headphones to studio monitors can be quite expensive. However, it's possible to purchase a steadfast studio speaker at a budget-friendly price. Stick around to learn more about the best studio monitors under $300.
JBL Professional 308P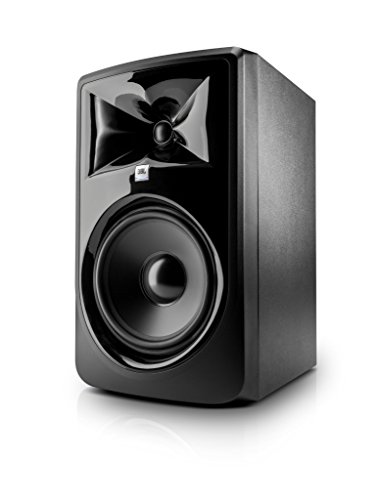 Starting off our list is the popular JBL Professional 308P with its simplistic yet visually appealing design. The monitor is featured in three sizes: 5-inch, 6-inch, and 8-inch, so make sure you pick the size that fits you the most. The 308P is a lot similar to the LSR3, but with a few upgrades.
One of the characteristics that the 308P has in common with the LSR3 series is the tremendous image control waveguide which offers high detailing and imaging. When put head to head with a lot of other units in its price point, the 308P's exceptional sweet spot becomes very apparent.
The monitor is equipped with a set of HF and LF transducers that help optimize the damping for better linearity and excellent transient response. In other words, this speaker offers tremendous bass that isn't affected by a noteworthy deal of harmonic distortion, allowing for a pure sound.
We're also quite fond of the new EQ that this speaker boasts. With its aid, you can get a reliable sound for producing even if the speaker is on adjacent walls or a work surface such as a desk. We just can't see a speaker within the $300 range that can overshadow the 308P and this is probably our top pick for the best studio monitor under $300.
Reasons to Buy
Offers a ton of bang for the buck
A step beyond the popular LSR3
Excellent clarity at high volumes
Sleek and compact construction
KRK RP5G3 Rokit 5 G3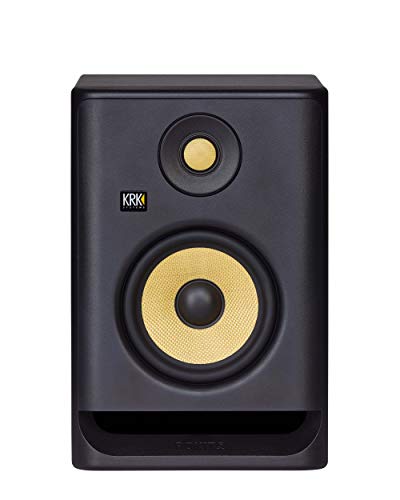 The KRK Rokit 5 G3 is regarded as one of the best budget studio monitors on the market due to the many improvements that it has undergone over the years while still remaining affordable. It's a perfect blend of detailed imaging, tight bass, and crystalline clear midrange.
We feel the need to point out that the RP5G3 adds a little bit of coloration to the mid-range area of sound in order to pull off a flat response. However, you shouldn't feel discouraged to buy it for that reason because a lot of users actually find it to be extremely beneficial when mixing.
The RP5G3 features low and high frequency controls that you'll find primarily helpful for altering the monitor's performance to integrate nicely with your listening room. And even if the acoustics of your listening room isn't all that great, the controls will help you achieve a quality mix.
One of the best things about this speaker is that it's super compact and lightweight compared to the rest of the competition, which makes it a perfect option for a bedroom or closet studios. It's also one of the best-looking speakers on this list, so it'll definitely accentuate your surroundings.
Reasons to Buy
Has visually pleasing aesthetics
Tight bass and a clear midrange
Compact and lightweight design
Low and high frequency controls
Mackie CR5BT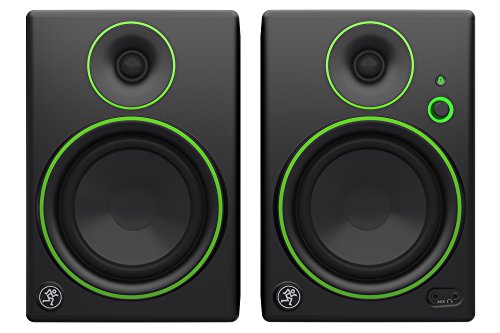 If we were to define the Mackie CR5BT in one word, the word would be 'convenient'. The unit is equipped with a front panel aux that can accommodate tablets and smartphones. In addition, it's got a headphone out and a volume knob that you can also use as an on/off switch.
Furthermore, the CR5BT has both a left and right speaker placement switch, meaning that you'll be able to select which side has the volume control. We also like the fact that this studio monitor is a Bluetooth-enabled one, so it'll allow you to stream music without the hassle of wires.
It's also worth noting that this speaker comes in pairs, so they're extremely cost-effective. As far as how they sound, they're super clear and loud, to say the least. The speakers are constructed from premium components that grant them a respectable performance and a durable build.
Some of the components that make the CR5BT speakers what they are is a high output driver, a studio-monitor waveguide system, and a cabinet that's created entirely from wood, making them lightweight and considerably sturdy. All in all, the CR5BT pair offers a ton of bang for the buck.
Reasons to Buy
Lightweight and sturdy construction
Produces loud and pellucid sounds
Bluetooth-enabled for convenience
PreSonus Eris E5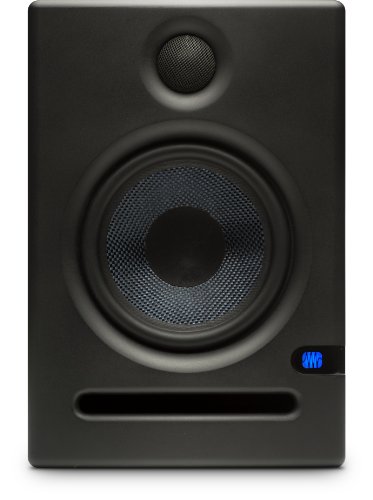 Just because the PreSonus Eris E5 is the final unit on this list doesn't mean that it suffers from many drawbacks. In fact, this is a speaker that's very difficult to shame for any short-comings. It boasts superb sound quality, rugged construction, and minimal sound coloration.
It's hard to find a studio speaker that competes with the Eris E5's remarkable imaging and its flat response at the same point. The monitor has plenty of positive reviews on different e-commerce platforms, including Amazon, which solidifies its status as one of the best monitors under $500.
The E5 boasts 70 watts of power, so it's one of the most powerful budget units today. It's perfect for home studios as well as smaller studios that are just getting started. If the E5 is too large for your studio settings, we recommend giving its smaller brother a shot, the E3.5.
Thanks to its well-engineered design, the E5 has a wide sweet spot that you'll find of great value when trying to get quality mixes. It's also worth noting that the E5 is a two-way powered monitor, meaning that it's able to produce a crisp, clear sound throughout its entire frequency range. This would be a close second in our list of the best studio monitor under $300.
Reasons to Buy
Extremely sturdy construction
Clear throughout its full range
Very minimal sound coloration
Boasts a superb power output
Final Thoughts on the Best Studio Monitor Under 300
Hopefully, one of the above-mentioned studio monitors was able to meet your requirements and budget. Feel free to let us know if you have any questions with regard to today's article.
Amazon and the Amazon logo are trademarks of Amazon.com, Inc, or its affiliates.